Our contribution in the energy sector including the one of renewable energy, results from the design and construction of hydraulic and wind power control system installations.
In particular, we produce:
• Drum rotation control system for sludge centrifuges.
• Methane hydraulic compressors.
• Support and regulation systems for wind-power generators.
• Control systems for hydroelectric plant bulkheads.
Expertise: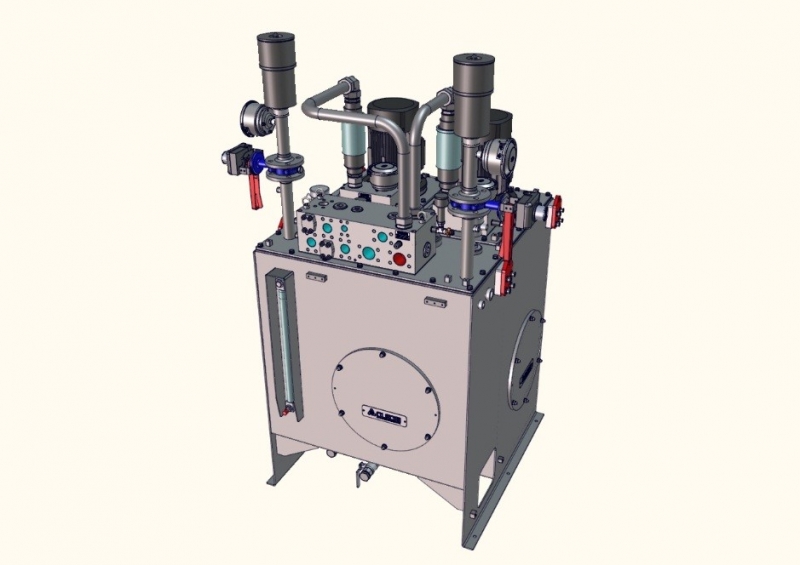 Power: 15 kW.
Max. Pressure: 20 bar.
Max. Flow: 500 LPM
Main components: Thermometer, thermostat, pressure gauges, tank 850L.
Dimensions-Weight: 1168 x 1345 x 2033 mm – 1137 kg.
Structure: in stainless steel.
Manifold, HPU (Hydraulic Power Unit) and Integrated System full engineering
Fluid dynamics simulation
Structural calculation
Deep analysis and check of every single system parameter with specific and official report release
Final operational test of the whole system
World Wide commissioning with high level expertise technicians
Rigid and flexible piping and on-site full assistance
40 years-experience in the hydraulic field and a very passionate team of engineers and technicians who work every day close to our customers
Gallery