Oleobi designs and builds
• Control systems for demolition crushers and shears.
• Bucket movement control systems.
• Mill control system.
• Regeneration movement systems with automatic release.
• Rotating turret control system.
The use of cartridge valves especially created for difficult applications allow us to develop ad hoc systems for the most varied applications.
Expertise: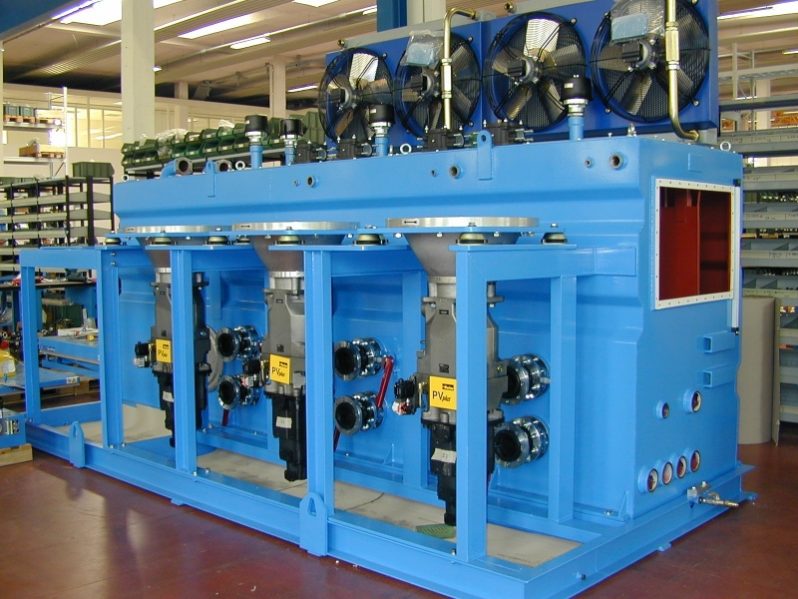 Power: 405.7 kW.
Max. Pressure: 350 bar.
Max. Flow: 2847 LPM
Main Componentsi: accumulators, heat exchangers, thermometer, pressure gauges, tank 8000L.
Dimension: 4500 x 225 x 2748 mm – 3711 kg.
Structure in carbon steel with coating for external environment.
Manifold, HPU (Hydraulic Power Unit) and Integrated System full engineering
Fluid dynamics simulation
Structural calculation
Deep analysis and check of every single system parameter with specific and official report release
Final operational test of the whole system
World Wide commissioning with high level expertise technicians
Rigid and flexible piping and on-site full assistance
40 years-experience in the hydraulic field and a very passionate team of engineers and technicians who work every day close to our customers
Gallery